Navin Mallavaram, MD
Interventional Pain Management Physician
Interventional pain management specialist Navin Mallavaram, MD, holds board certifications in anesthesiology and pain medicine. He provides exceptional treatment at The Spine & Pain Center of California, which has offices in Pleasanton and Fremont, California. Dr. Mallavaram founded The Spine & Pain Center of California to offer state-of-the-art facilities and compassionate pain management care to men and women in the Bay Area community.
Dr. Mallavaram graduated from the University of Colorado School of Medicine in Aurora. He completed an internal medicine internship at Northwestern University in Evanston, Illinois, followed by his residency at Columbia University in New York City. Dr. Mallavaram had the honor of being named chief resident in his final year at Columbia. After completing his residency, Dr. Mallavaram completed a fellowship in Pain Medicine at Columbia's Manhattan Center for Pain Management.
Dr. Mallavaram specializes in treating spinal pain. However, his extensive training means he is highly knowledgeable and can treat a wide variety of painful musculoskeletal disorders. Dr. Mallavaram believes in using a comprehensive approach to pain management that looks at all aspects of a patient's health. He works to restore his patient's health and improve their general quality of life.
Dr. Mallavaram is active in high-quality medical research that focuses on improving pain management and treating spinal conditions. He's completed research projects sponsored by the National Institutes of Health and presented his award-winning research at national medical conferences. Dr. Mallavaram co-authored a chapter in a pain management textbook that is used in training programs all over the world. He regularly attends lectures and workshops to stay up to date on developments in pain management.
Away from his work as a leading interventional pain management physician, Dr. Mallavaram enjoys spending time with his wife and children. He also likes to travel and play golf.
Jordan Newmark, MD
Pain Medicine Physician
Jordan Newmark, MD, QME, is an ABA double board certified anesthesiologist, pain medicine physician as well as qualified medical evaluator (QME) with over 10 years of practice experience. His clinical interests include diagnosis and treatment of chronic low back and neck pain, chronic pain after injury and/or surgery, chronic joint pain, chronic pelvic pain, nerve injury related pain, CRPS, headaches and facial pain, and post-COVID conditions. Dr. Newmark has particular interests in interventional and interdisciplinary approaches to pain management.
Prior to his clinical work at The Spine & Pain Center, Dr. Newmark's clinical and leadership experience included: President and CEO of E&S Newmark Consulting, Chair of Anesthesiology at Alameda Health System, Medical Director of Pain Medicine and Functional Restoration at Highland Hospital, and Associate Division Chief for Pain Education at Stanford University.
Dr. Newmark was born and raised in Philadelphia, PA, and remains an avid Philadelphia sports fan. He also enjoys hiking and traveling with his wife, whom is also a physician, and their two twin children.
Dr. Newmark's medical education and training includes:
Temple University School of Medicine, M.D.
Drexel University College of Medicine, Internal Medicine Internship
Harvard Medical School / Massachusetts General Hospital, Anesthesiology Residency
Stanford University School of Medicine, Pain Medicine Fellowship (Chief Fellow)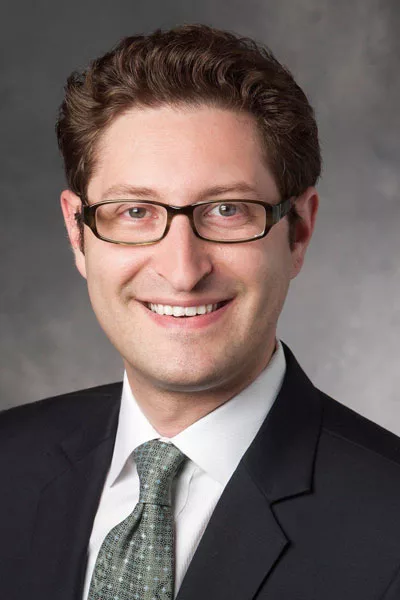 Molly Shah, PA-C
Physician Assistant
Molly Shah, PA-C has been a physician assistant for over 12 years. She earned a Bachelor's degree in Public Health from UC Berkeley and a Master's degree in Physician Assistant Studies from A. T. Still University.
In addition to her experience as a PA in Ear, Nose and Throat and Orthopedic Surgery, Molly has worked as a writer, focusing on the well being of women in rural India. In her free time, she enjoys gardening and reading – or attempting to read or garden while taking care of her two young children.
Sharmila Acharya, PT, CNC, CYT
Integrative Health Coach
Sharmila Acharya, PT, CNC, CYT, is an Integrative Health Coach, who combines her skills as a holistic physical therapist, nutrition consultant, and yoga teacher, to empower people with chronic pain to transform their health and revolutionize their lives.
Sharmila graduated with honors with a Master of Science degree in Physical Therapy from Boston University. In addition, she trained myofascial release and craniosacral therapy, which are gentle, but effective, hands-on therapies that have great success with chronic pain. Her mind-body approach differentiates her from traditional physical therapists and makes her an ideal choice for pain relief, even when previous physical therapy may have been unsuccessful.
Sharmila is also a certified yoga teacher, graduating from a 200 hour teacher training program in 2004. She has completed numerous workshops and certifications in yoga since then, including Restorative Yoga with Judith Lasater, PT, PhD, and Core Vinyasa training with Srivatsa Ramaswami.
Sharmila is also a certified nutrition consultant, graduated from a 2 year program at Bauman College in holistic nutrition. There is a dynamic interplay between nutrition, exercise and movement, and stress management, so making small changes in these 3 areas simultaneously can lead to powerful results.
For more information about Sharmila, as well as a free "Transformation with Chronic Pain" Checklist, go to www.thewellnesstransformation.com
To schedule an appointment or speak with Sharmila, call (925) 338-9297 or email info@thewellnesstransformation.com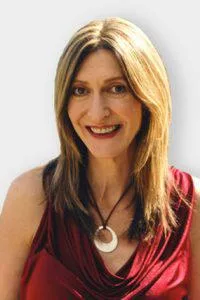 Susannah Feder, Psy.D.
Clinical Psychologist
Suzannah Feder has been a licensed clinical psychologist in private practice in Pleasanton, California for the past 18 years. Susannah earned a B.A. in Psychology from Carleton College and a Psy.D from Wright State University.
Her primary focus is pain and illness management. She uses cognitive-behavioral psychotherapies, as well as supportive and relaxation therapies to assist patients with chronic pain and illness. Her goal is for the patient to have as active and satisfying a lifestyle as possible.
She is also a consultant to drug and alcohol treatment facilities. She has designed, directed, and implemented addiction treatment programs and supervised clinicians for twenty years. She is enjoying her transition into integrated behavioral medicine and private practice as primary work settings.